Create Your Own Programming Language.
Create Your Own Programming Language
A system to achieve every programmer's dream.
Learn how to create a simple programming language in a few days with this easy step-by-step guide.
What you get
The eBook
A 53 pages PDF detailing core concepts and applying them to a custom language.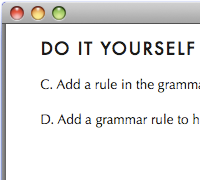 Exercises & solutions
Proposed extensions to the language with solutions at the end of the book.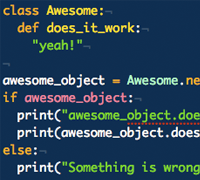 A simple toy language
Full source code of a language written in Ruby. Easy to extend and play with.
A complete JVM language
The real thing! A complete language build on top of the
JVM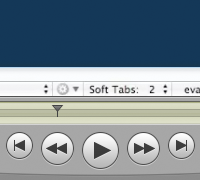 A screencast
Explaining step by step how to extend the JVM language.
Full community access
Get your questions answered get by a group of like-minded individuals.
What you'll learn
The system will walk you through each step of language-building. Each section of the book will introduce a new concept and then apply its principles to a language that we'll build together. All technical chapters end with a Do It Yourself section that suggest some language-extending exercises. You'll find solutions to those at the end of this book.
Our language will be dynamic and very similar to Ruby and Python. All of the code will be in Ruby, but I've put lots of attention to keep the code as simple as possible so that you can understand what's happening even if you don't know Ruby. The focus of this book is not on how to build a production-ready language. Instead, it should serve as an introduction in building your first toy language.
Here are some subjects covered in the book
: